Almost all the jazz musicians coming to Japan from overseas say the audience at live shows there is quite attentive and get very focused on the music they play when they are interviewed in the radio program or talk with me after their performance.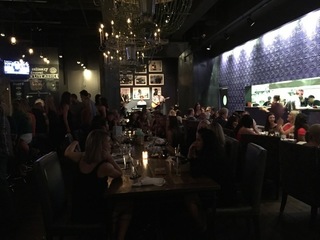 Does it mean the audience at live venues outside of Japan is so loud and/or has poor concentration on listening to the music?

In Japan most of the customers at jazz clubs are male senior citizens, who each come to enjoy the show alone.

I guess this is one of the reasons for the attentive audience in Japan.